Editor's note: NASA is experiencing technical issues with its Artemis 1 lunar mission update stream above. It is currently offline.
---
NASA will provide an update on its Artemis 1 lunar mission today (September 23), and you can listen live.
The Artemis 1 The press conference is scheduled to begin at 12:30 p.m. EDT (4:30 p.m. GMT). You can listen here on Space.com, courtesy of NASA, or directly through the space agency (opens in a new tab). (It looks like the briefing will be audio only.)
Will participate in the call:
Tom Whitmeyer, Deputy Associate Administrator, Common Exploration Systems Development, NASA Headquarters
Brad McCain, vice president and general manager, Jacobs Space Operations Group
John Blevins, Space Launch System (SLS) Chief Engineer, NASA Marshall Space Flight Center
Related: NASA's Artemis 1 Lunar Mission: Live Updates
After: 10 unusual facts about the Artemis 1 lunar mission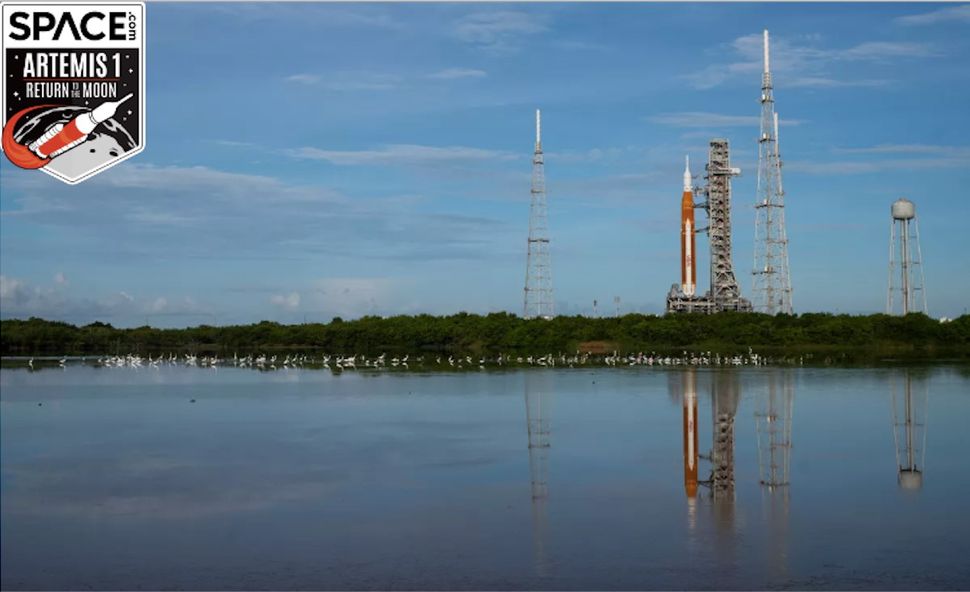 Artemis 1 is NASA's first mission Artemis program of moon exploration. It will use an SLS mega-rocket to launch an uncrewed Orion capsule on a long journey to lunar orbit and back.
NASA attempted to launch Artemis 1 on August 29 and September 3, but was thwarted by problems each time. The September 3 issue was a liquid hydrogen propellant leakwhich the mission team resolved by replacing two joints in the affected area, a "quick disconnect" connecting the SLS core stage to a fuel line from its mobile launch tower.
Team Artemis 1 performed a test refueling on Wednesday September 21st and the fix has been maintained; the team detected a leak but managed to bring it down to manageable levels. All goals were met during Wednesday's test, so "teams are fine-tuning procedures for the next launch opportunity, scheduled for no earlier than September 27," NASA officials said. written in an update (opens in a new tab) Thursday (September 22).
Today's press conference will tell us more about these procedures and the mission team's plans for the future.
These plans depend on several factors in addition to fixing the leak. For example, NASA requested a waiver from the US Space Force to extend certification of the Artemis 1 Flight Termination System (FTS), which is designed to destroy the SLS if something goes wrong during launch. (The Space Force oversees the Eastern Range for rocket launches.)
The FTS had been certified for 25 days and had passed that deadline. If the waiver is not granted, NASA will have to move the Artemis 1 stack from its launch pad at Kennedy Space Center in Florida to the facility's massive Vehicle Assembly Building for recertification.
Then there's the weather, which is always a concern on Florida's hot and stormy Space Coast.
Mike Wall is the author of "The low (opens in a new tab)(Grand Central Publishing, 2018; illustrated by Karl Tate), a book about the search for extraterrestrial life. Follow him on Twitter @michaeldwall (opens in a new tab). Follow us on twitter @Spacedotcom (opens in a new tab) Or on Facebook (opens in a new tab).